Petal Crash Online
A downloadable game for Windows and Linux
It's time to take your Petal Crashing skills to the global stage! Puzzle battle friends all around the globe with Petal Crash Online!
Coded from the ground up to support online play by retro homebrew developer NovaSquirrel and featuring advanced network programming by Petal Crash AI coder Jill Katze, Petal Crash Online features rollback netcode for playing and spectating, keeping your matches perfectly in sync with no input lag at all.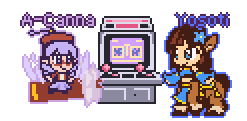 Petal Crash Online features all the multiplayer game modes of Petal Crash, including Tug-of-war, Trash Attack, Clear Contest, 2P Co-Op, and your own custom rulesets. Match up with other players in public or private lobbies, picking your favorite character with a variety of brand new player costume colors. The expressive lobby system allows you to control your character directly, match up with other players, emote with your character's animations, and pick from a variety of pre-made phrases to throw down the gauntlet, celebrate victory, and lament defeat.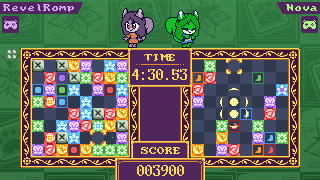 Petal Crash Online is free to owners of Petal Crash! If you're interested in this new arcade action puzzler, check out the full game!
Want to find people to play with? There's plenty at the Friend & Fairy Discord server!
Download
Click download now to get access to the following files:
Petal_Crash_Online_v1.1_Lin.AppImage
28 MB
Petal_Crash_Online_v1.1_win.zip
30 MB